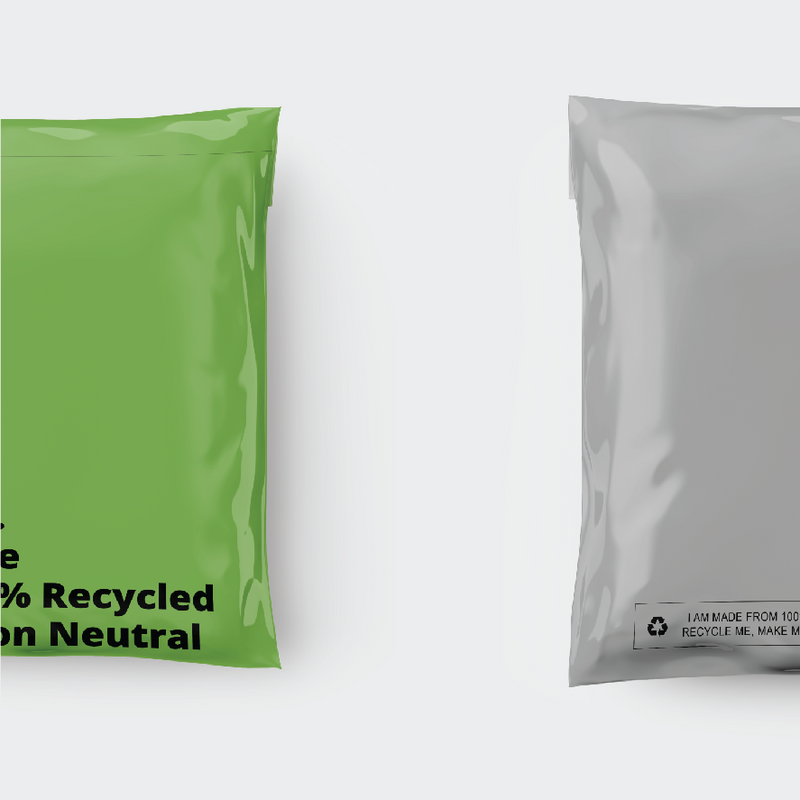 Recycled Products
At SR Mailing, we offer a diverse range of recycled packaging products that are both functional and environmentally conscious. Our commitment to sustainability drives us to provide businesses with eco-friendly solutions that help reduce waste and minimize the carbon footprint. With our recycled packaging products, you can showcase your dedication to the planet while maintaining high-quality packaging for your products.
Key Features and Benefits:
Eco-Friendly Materials: Our packaging products are made from carefully selected recycled materials, such as paper, cardboard, or plastic, ensuring minimal impact on the environment.

Reduced Waste: By utilizing recycled materials, we actively contribute to waste reduction and promote the circular economy. Our products are designed to be easily recyclable after use.

Customizability: We understand that each business has unique requirements. Our recycled packaging products can be customized to fit your brand's aesthetic, size, and specific packaging needs.

Durability and Protection: Despite being eco-friendly, our recycled packaging products are designed to provide excellent protection for your products during transportation and storage. You can trust that your goods will arrive safely to your customers.

Positive Brand Image: Incorporating sustainable packaging into your business not only benefits the environment but also helps build a positive brand image. Show your customers that you care about their values and the future of the planet.

Cost-Effective Solution: Our recycled packaging products offer a cost-effective alternative to traditional packaging materials. You can save on expenses while still maintaining high-quality packaging standards.

Compliance with Regulations: We ensure that our recycled packaging products meet all necessary regulations and standards, so you can confidently use them for your business without worrying about legal compliance.
Conclusion: Choose our recycled packaging products to make a significant impact on the environment while maintaining the highest quality packaging for your products. Join the sustainable movement and demonstrate your commitment to eco-friendly practices. Browse our wide range of customizable options and make a positive change today!
read more