Fanfold Thermal Label (4x8")
| Buy/No.of Unit | Price Per Units |
| --- | --- |
| 1 Stack (750 units) | |
| 1 Box (1500 units) | |
| 3 Boxes (4500 units ) | |
| 5 Boxes (7500 units) | |
| 10 Boxes (15000 units) | |
Our fanfold labels are a reliable and cost- effective labelling solution that offers high-quality printing and excellent adhesion. They are versatile and suitable for a wide range of businesses of all sizes. The fanfold design makes sure that when printing from the printer it returns in an organized stack to avoid unnecessary clutter.

 

A fanfold thermal label refers to a type of label used in thermal printing processes. These labels are specifically designed to work with thermal printers that utilize fanfold printing technology.

 

The dimensions mentioned, 4x8 inches, typically refer to the label's size. In this case, it means that each individual label measures 4 inches in width and 8 inches in height. The label material is usually made of thermal paper or synthetic material, which is heat-sensitive and reacts to the thermal printhead of the printer.

 

Fanfold labels are called so because they are folded in a zigzag or accordion-like pattern, forming a stack that resembles a fan when opened. The stack is typically connected with perforated edges, allowing for easy separation of individual labels as needed.

 

These labels are commonly used in various industries for applications such as shipping, inventory management, product labeling, barcoding, and more. The thermal printing process eliminates the need for ink or toner, as the printhead applies heat directly to the label material, resulting in the desired image or text being printed.

 

Overall, fanfold thermal labels offer a convenient and efficient solution for printing high-quality, durable labels in a wide range of applications.
Add an additional description to your product option. Ex: Size guides, and other common questions.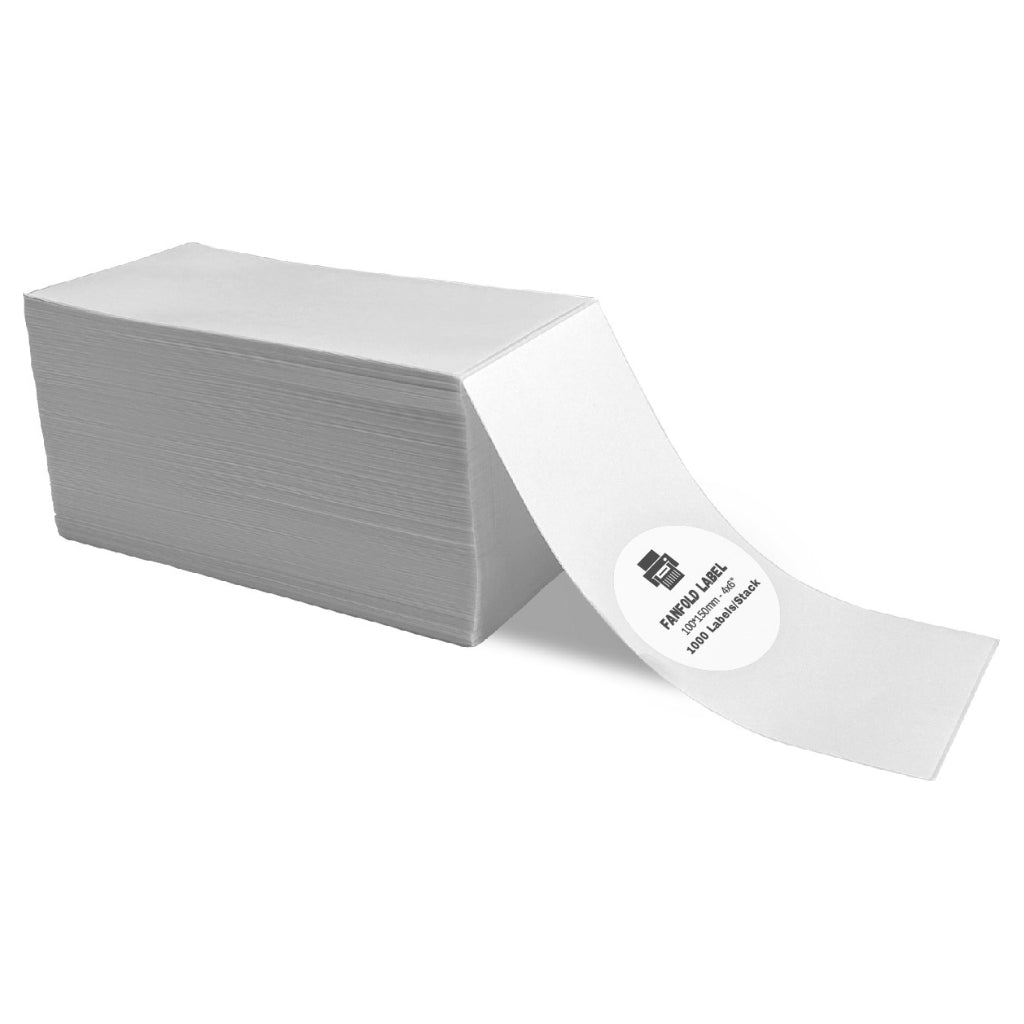 Fanfold Thermal Label (4x8")
SUBHEADING
Recently viewed products