Bolt FlexLite30 Pre-stretch 7mu Clear Film 390mm x 340m
| Buy/No.of Unit | Price Per Units |
| --- | --- |
| 1 Roll (1 roll) | |
| 1 Box (8 rolls) | |
| 3 Boxes (24 rolls) | |
| 5 Boxes (40 rolls) | |
| 10 Boxes (80 rolls) | |
With sustainability in mind, Flexlite30 offers all of the advantages outlined being a pre stretch film, is compatible with the Bolt dispenser and has 30% recycled content.

With a less negative impact on the environment it offers a greener alternative to your pallet wrapping  while maintaining its quality. With 30% recycled content the film is also exempt of plastic packaging tax (PPT).

While being super light in weight and offering high tear resistance during application, the 1 inch paper core minimises waste even further.

 Fits our  Bolt dispenser  perfectly, making your hand wrap effortlessly greener with our fatigue fighter film dispenser.The main reason film is pre stretched is it will shrink and tighten after application, this enhances the holding force and improves load stability.

 In turn this improves to chances of goods arriving to the customer in good condition with a reduced risk of damage and possible returned items. A cost saving and win for any company.

Speaking of cost saving, because pre stretch film uses 50% less film than conventional pallet wrap, the reduction in material can achieve a saving of up to 40%. This reduction also leads to less waste to dispose of and a much less negative impact on the environment.

 

Pre stretch film will also maintain its quality through various changes in climate including high temperatures and humidity.

 

Conventional pallet wrap needs to be stretched up to 100-150% to achieve its optimal level of stability. This is not possible from hand application alone and attempting this contributes heavily to worker fatigue.

Alternatively, pre stretch pallet wrap is exactly that. A roll of pallet film pre stretched with 10-15% of elasticity remaining. This delivers a much tighter and secure wrap, keeping goods safe during transit and a much reduced risk of strain/injury to the workforce.

 

As a result of the film bring pre stretched, the rolls are much lighter in weight and have double the length of a conventional roll. Pallets can be wrapped using 50% less film which in turn provides less environmental waste.

 

With more film per roll and less film required to wrap each individual pallet, you can maximise shipping and storage. Less weight, more film, more stock, better price, better conversion.
Add an additional description to your product option. Ex: Size guides, and other common questions.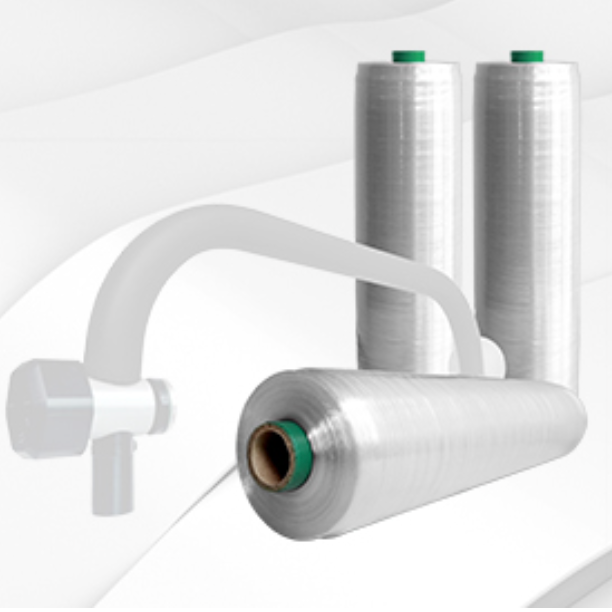 Bolt FlexLite30 Pre-stretch 7mu Clear Film 390mm x 340m
SUBHEADING
Recently viewed products