Honeycomb Paper Roll - Pink 500mmx250m
| Buy/No.of Unit | Price Per Units |
| --- | --- |
| 1 Box (1 roll) | |
| 3 Boxes (3 rolls) | |
| 5 Boxes (5 rolls) | |
| 10 Boxes (10 rolls) | |
The Honeycomb Paper Roll is the eco-friendly and cost effective alternative for plastic bubble wrap cushioning. This cushioning wrapping material is created on demand, saving valuable space and time in the process. The kraft paper expands in a honeycomb structure. it gives both superior protection and perfect presentation to your wrapped items. The colour is pink


Honeycomb paper wrapping is easy to stretch, more soft and flexible,provide cushion protect without surface scratch.

* Compact converter and flexible solution

* No need for tape due to interlocking paper structure

* Perfect in-the-box presentation enhances the customer's unboxing experience

Key Benefits of Pink Honeycomb Paper Rolls:

Exceptional Cushioning: The unique honeycomb structure offers outstanding shock absorption and cushioning, ensuring your items remain safe from impacts and vibrations.

Adaptable Size and Shape: Honeycomb paper rolls are flexible and can be easily cut and shaped to fit various product dimensions, providing a custom-fit protective layer.

Lightweight and Eco-Friendly: Crafted from environmentally friendly materials, honeycomb paper rolls offer reliable protection without adding unnecessary weight to your shipments.

Moisture Resistance: The paper rolls are treated to provide resistance against moisture, safeguarding your products from potential damage caused by humidity.

Sustainable Choice: Honeycomb paper rolls are biodegradable and recyclable, aligning with sustainable practices and reducing your ecological footprint.

Ease of Use: With their user-friendly design, honeycomb paper rolls are simple to wrap around items, ensuring efficient packing processes.

Wide Range of Applications: Ideal for protecting delicate items, electronics, glassware, artwork, and more, honeycomb paper rolls offer versatile protection across various industries.

Experience peace of mind knowing your products are shielded by the reliable cushioning of honeycomb paper rolls. Contact us today to explore how these innovative protective solutions can elevate your packaging strategy.
Add an additional description to your product option. Ex: Size guides, and other common questions.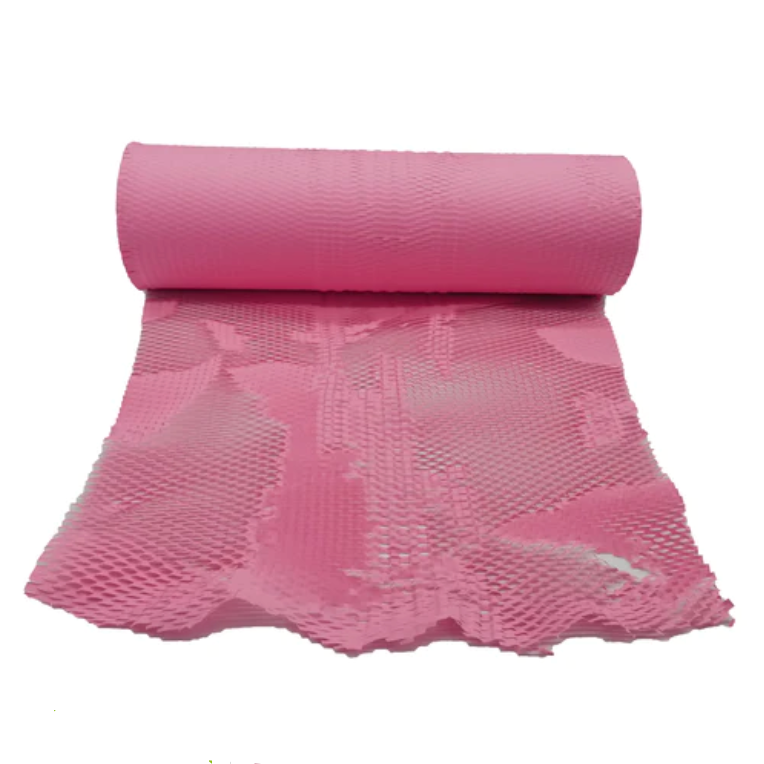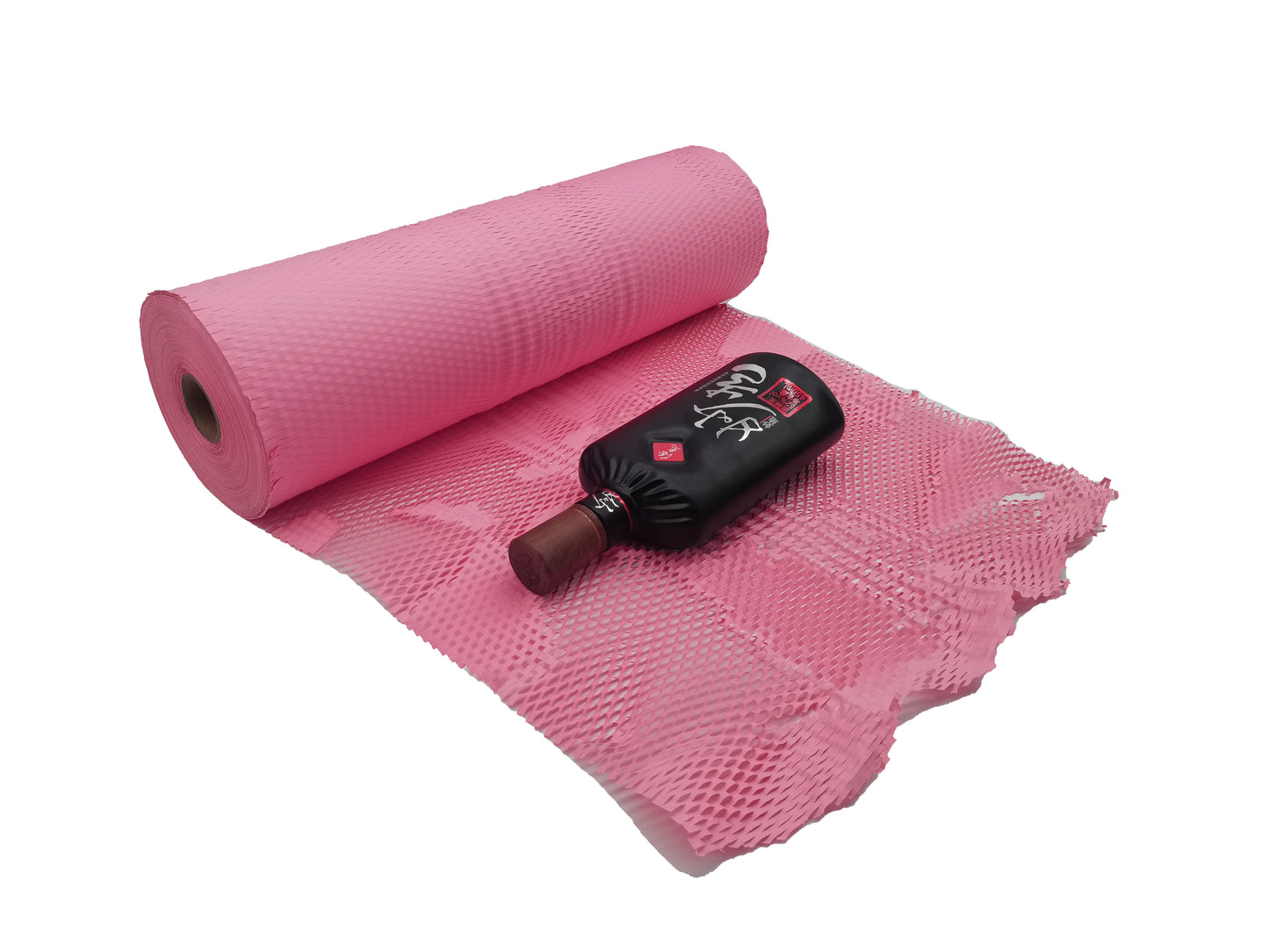 Honeycomb Paper Roll - Pink 500mmx250m
SUBHEADING
Recently viewed products