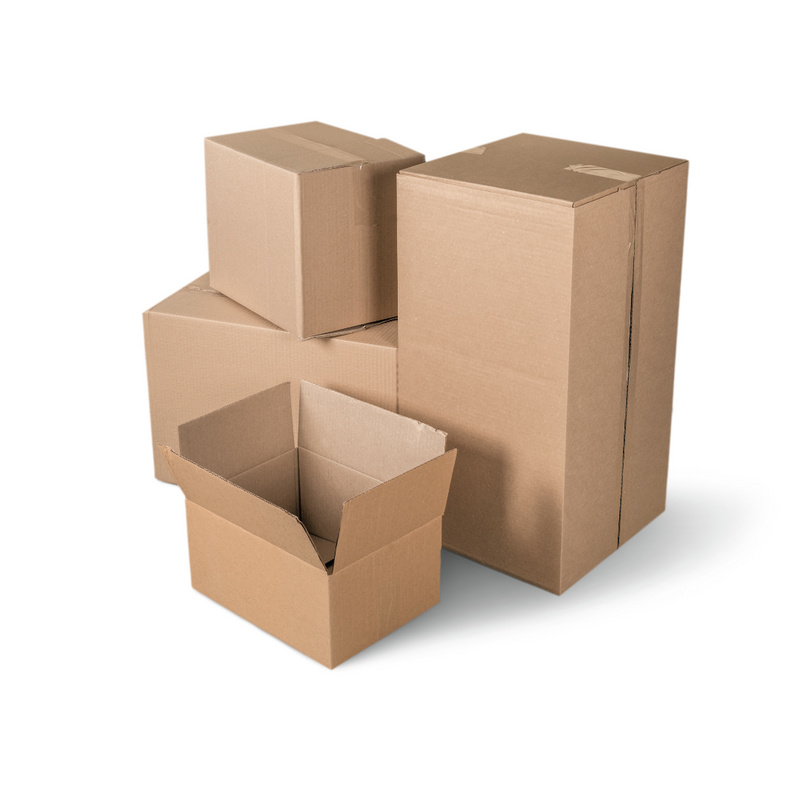 Cardboard Boxes
There is little wonder that cardboard boxes have been a mainstay of homes and businesses for years. Corrugated cardboard boxes first emerged over a century ago as a more affordable alternative to wooden packing crates, and they have been with us ever since for the exact same reason! In addition to being affordable, they are strong enough to withstand the rigours of being transported while providing sufficient protection for whatever is inside – which is exactly why retail businesses, and people that are moving house reach for them.
For online retailers, being able to make savings on shipping is an important consideration, which is why so many reach for our Royal Mail Pricing In Proportion (PiP) boxes. These are different shaped boxes that comply with Royal Mail's pricing, and allow businesses to be able to take advantage of sending as Large Letter, or Small Parcel and make cost savings. Our PiP boxes are all practical solutions for retailers too, as they are quick to assemble, and don't require additional tape to hold them closed.
In terms of the environment, cardboard boxes are currently one of the most sustainable packaging solutions available. Not only are they generally made from recycled paper today – and all of our range are – but they are also easy to recycle when the end customer receives them. Certainly within the UK, in most homes cardboard can be added to local council recycling collections, and where that isn't possible, they are completely biodegradable and compostable.
read more